Make smart decisions when choosing a CCRC.                                        Check out a few of the many ways myLifeSite can help:
Community Profiles
Explore vital information about communities such as monthly fees, entry fees, contract options, healthcare services provided and much more.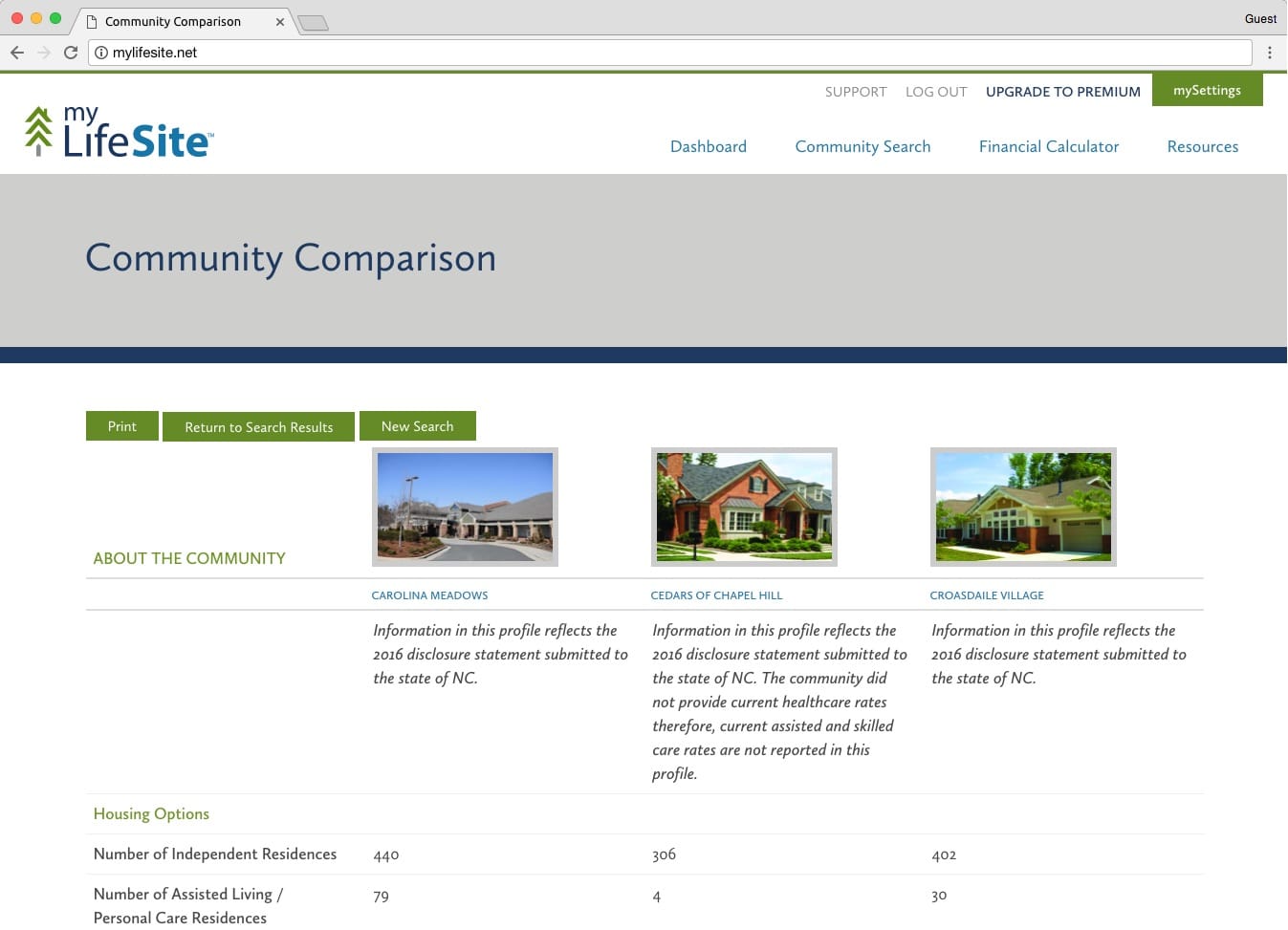 Side-by-Side Comparisons
Compare communities with 30 data points such as monthly fees, entry fees, housing options, Medicare acceptance, amenities, and much more.
Financial Calculator
Can you afford the community of your choice? Go no further. Our founders are a CPA and a financial planner, so we custom built a financial calculator specific for the implications of moving into a retirement community.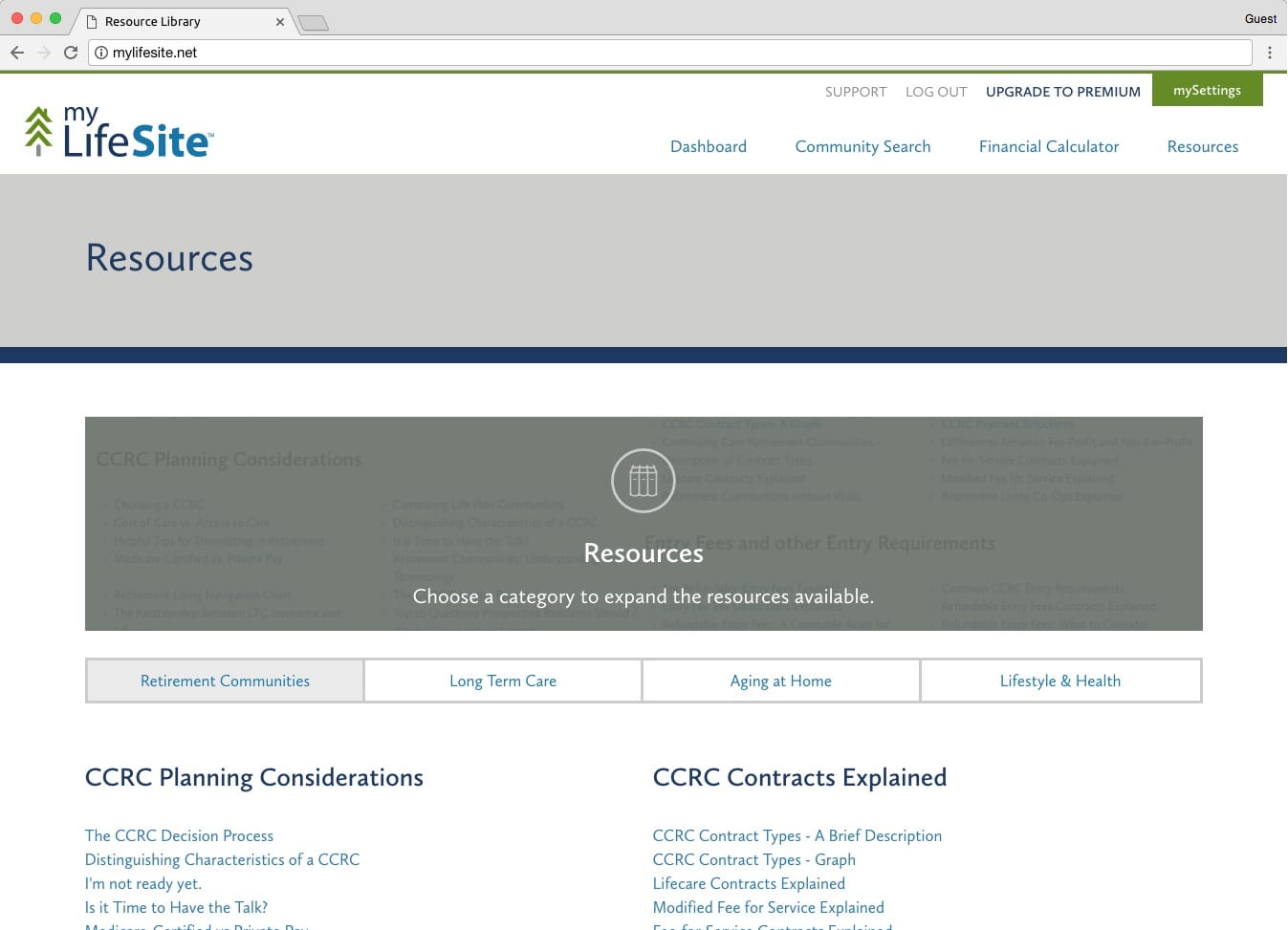 Resources
Striving to improve your knowledge of retirement communities? myLifeSite's Resource Library is loaded with instructional videos, useful guides, and simple explanations for the industries' confusing terminology. You'll be up to speed in no time.
"It was a great help to finally find a source of objective information… a great help in making a difficult decision."
John, Avalon, NJ