Today's senior living consumer will spend countless hours doing self-directed research and analyzing affordability of the various senior living options. It's an overwhelming process that often leaves people with more questions than answers. With myLifeSite's industry solutions, you'll build credibility, enhance loyalty, and empower prospective residents to make informed and confident decisions about today and tomorrow.
Increase website engagement among those who are a good financial fit for your community.
With MoneyGauge™️ from MyLifeSite, your website visitors and other prospective residents can complete a two minute assessment to generate a preliminary report showing the potential affordability over lifetime of various floorplan categoris. This saves valuable time on the front-end for both parties and helps you connect with more people who are a good financial fit for your community.
Financial Projections and Scenario Comparisons
Demonstrate the potential financial impact of different options and scenarios.
Many senior living consumers want to have a better undertanding of how different options and scenarios could potentially affect their estate over the long-term. For example, "What will be the ultimate impact on my savings if I choose the patio home over the two bedroom apartment?" Or, "Will my money last if I live a long lifetime in your community?" Go the extra step by preparing detailed reports with graphs to help give your prospective residents more financial clarity and confidence about this financially significant decision.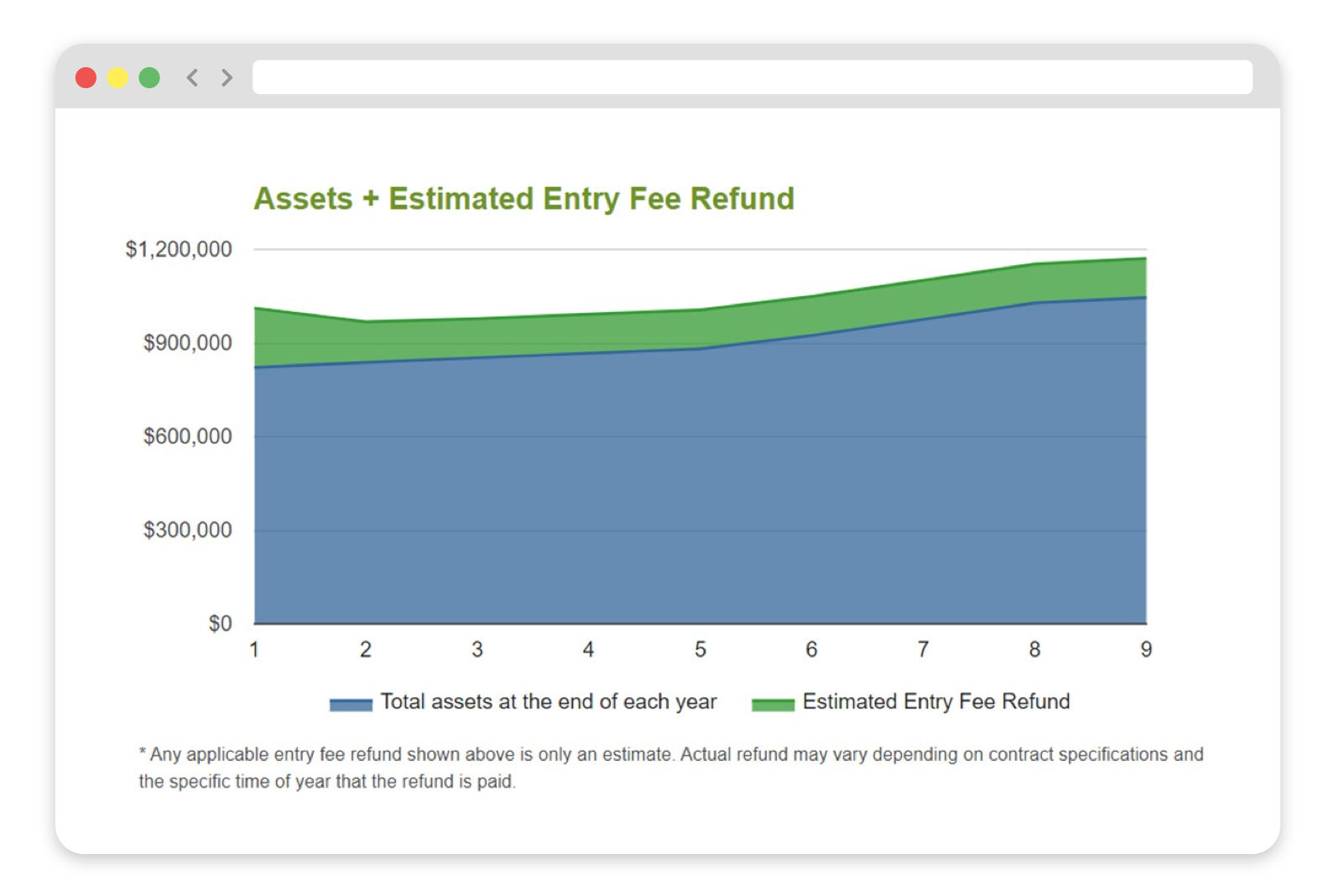 Educate prospective residents to help them make more informed and confident decisions.
Our comprehensive resource library equips you with unbiased consumer-education content to help your prospective residents navigate the complexities of senior living, while enhancing your credibility as a knowledgeable resource. myLifeSite's content resources can be shared directly with consumers or branded as part of your online content marketing strategy.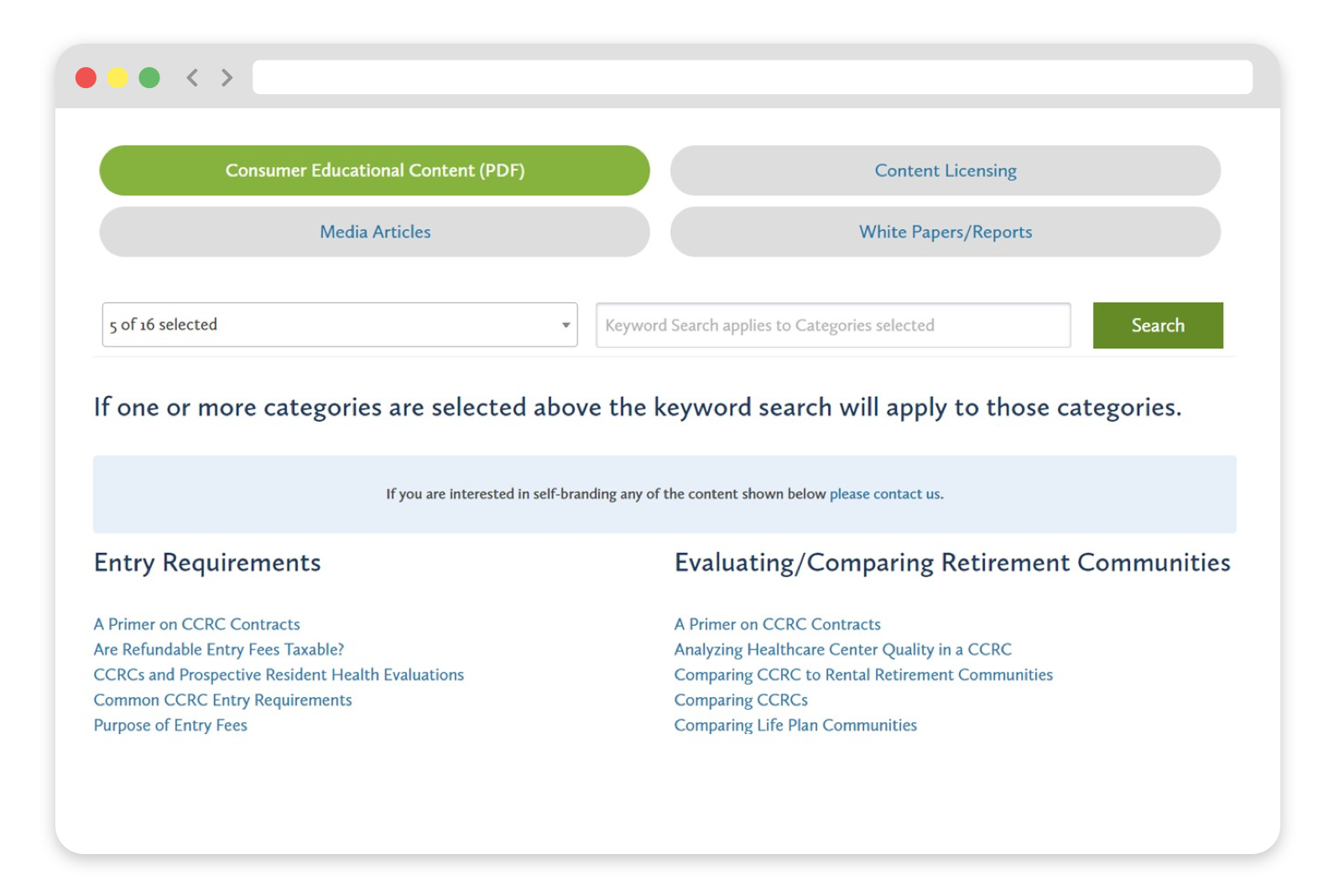 Retirement Community Profiles
Gain more visibility and connect with more people whose preferences match your community.
As a leading online authority for information on senior living, including the complexities of life plan communities (aka continuing care retirement communities or CCRCs), myLifeSite offers detailed community profiles, search filters, and side-by-side comparisons to help retirees find communities that best match their specific preferences and needs.
Get your online community profile today!